Hi,
I am having a problem displaying Cumulus generated webpages in Iframe since
update to 1.9.3-1033 beta.
On my website I have an iframe that I display various webpages in along with the Cumulus
generated webpages on my website.
The previous version 1.9.2 - 1032 displayed fine i.e. the line that has the latitude etc..
was the same length as the other table data displayed below it.
But since I have updated to 1.9.3 - 1033, the line with the Latitude etc..
is shorter than the table data below, also the "Page updated 18/04/2012 21:30:00
powered by Cumulus v1.9.3 (1033) " info at the bottom of the page has moved
over towards the center of the page, see below screenshot.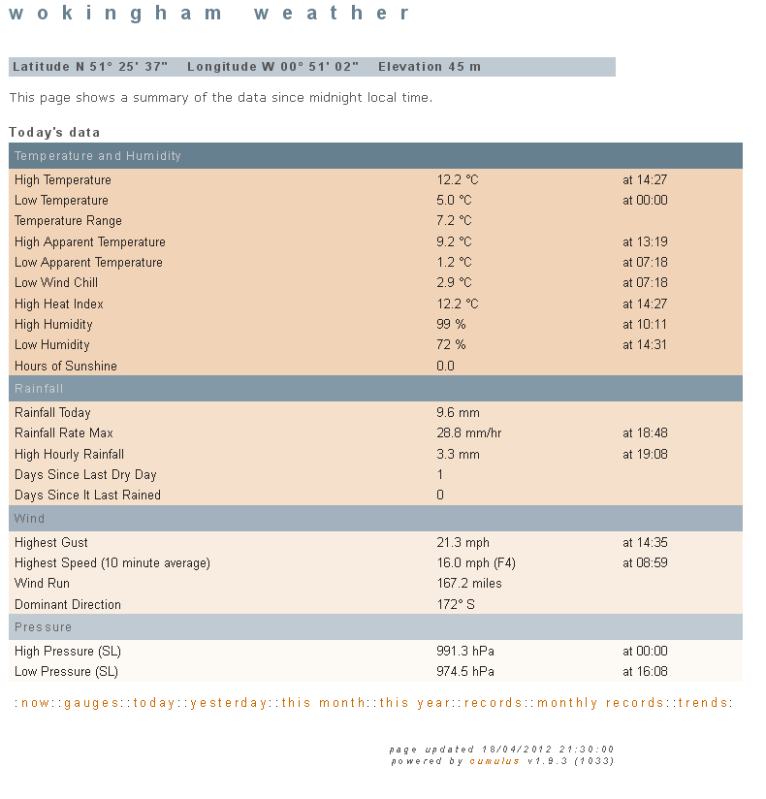 My Iframe is 1060 wide, and I don't really want to increase this as this current size
works well within the extents of my website.
I understand that with the addition of the new "monthly records" the table will
be a bit wider, but can not understand why the Latitude info is shorter than
the data table below it
I have viewed the index page that Cumulus generates on it's own. i.e.
not
in a iframe and it displays correctly as it is not limited to the width of the Iframe
and can be displayed fully within the browser screen. See screenshot below: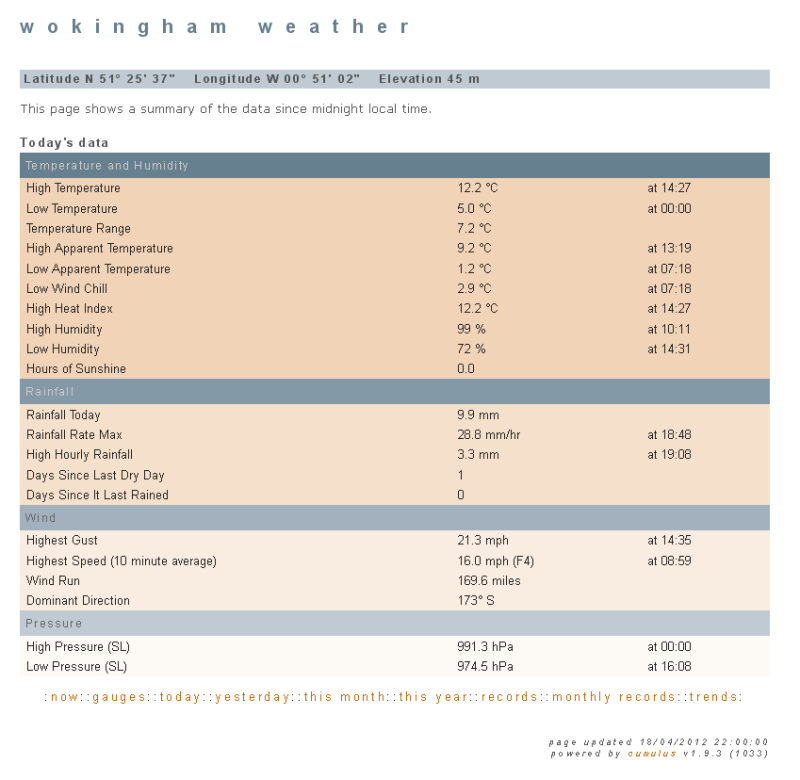 Therefore, does anyone know how I can get it to display correctly within
the limited width of the Iframe?